1) Start with the Homemade Phyllo Dough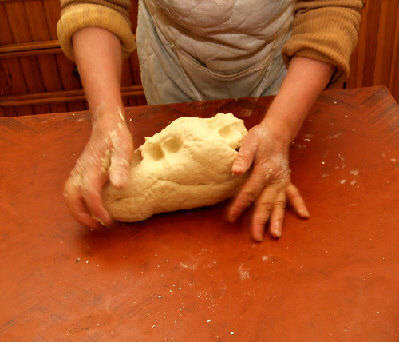 For newcomers to homemade phyllo dough, the density of the dough can be surprising. Kneading phyllo will soften it, but it isn't an extremely soft dough.
Depending on the type of dish you are preparing, select and make a recipe for phyllo dough:
Turn the dough out onto a lightly floured surface. Keep extra flour nearby to use on hands and the work surface.
2) Use Heels of the Hands to Start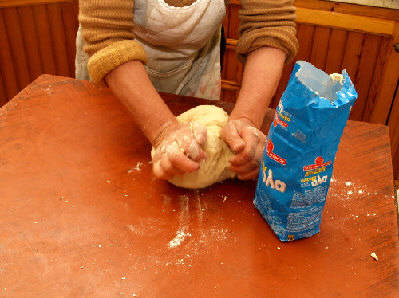 Because the dough is dense and needs a hefty push to move, use the heels of your hands to start kneading.
3) Continue – Using Fists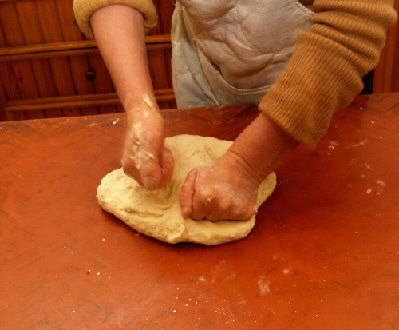 Use your fists to flatten out the dough, softening it as you go.
4) Pull Back Up Into a Ball and Start Again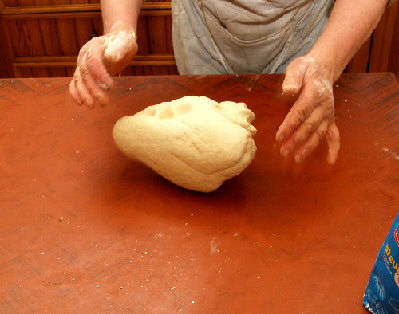 Pull the flattened dough back into a ball shape and start again.
Homemade phyllo needs to be kneaded for about 15-20 minutes, more if your kneading technique is gentle. The finished dough will be smooth and dense, and won't stick to hands.